Join us for Functional Fitness Nature Walks
with Dr Michael Brown – licensed Naturopathic Doctor in Kansas City
STAY TUNED – dates and locations to be posted SOON!!!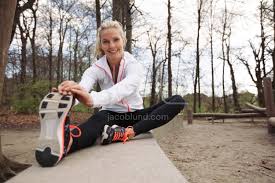 Join Dr Brown, a licensed Naturopathic/Functional Medicine Doctor, for a weekly "functional fitness" walk/hike through the woods where he will share health hacks, permaculture tips (he is also now a certified Permaculturist), etc. He will also incorporate mild to moderate exercises that incorporate a variety of disciplines including but not limited to mild cardio, plyometrics, yoga, stretching, qi gong, tail chi, martial arts, etc.
These walks will be held at various parks with paved walking trails in the greater Johnson County area. Occasionally, weather and conditions permitting, these walks may take place on single track (non-paved) trails as well and be more "hike" oriented.
These are designed to be FUN, healthy, fitness oriented, and to get people out in Nature!!!
These are designed for all ages and all levels of fitness. You can just simply come walk with us in the woods/Mother Nature or push yourself and engage in a variety of exercises that Dr Brown incorporates.  You can "work-out" at whatever level fits you and your fitness level.  There are no requirements or demands placed on you.  Again, the idea is to be out in Nature and get some movement in at whatever level that may be for you.  For those of you seeking a more advanced or comprehensive "work-out" plan… options for you will be inserted into the walk.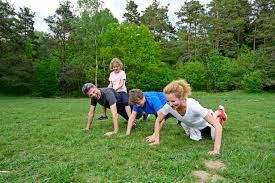 Plan on it taking about 60-90 minutes. Bring plenty of water for afterwards and optionally you can bring a smaller water bottle with you on the walk. It will need to be something you can carry/move with as we may be doing various cardio on the walk as well including (but not limited to): mild jogging, skipping, lunges, jumping jacks, push-ups, squats, etc.
We want to emphasize – you do NOT have to do ANY of the additional exercises. The walk itself may be enough for you and that is totally perfect.  You are out in Nature and getting in movement – BOTH of which are WINS!!!
HEALTH BENEFITS INCLUDE:
Forest bathing – read up on this but it is AWESOME and can benefits may include increased serotonin levels, release of healthy endorphins, inhalation of essential oils (from being in Nature), lower stress levels, lower anxiety, lower blood pressure, a healthier immune system, and so much more
Healthy weight loss
Lots of fresh air
Improved cardiovascular health
Improved immune system function
Increased stamina, endurance, strength, agility, and flexibility
Socializing with other "health oriented" and "like minded" people
Dr Brown will also be sharing health tips, discussions, "healthy hacks" and have spontaneous Q&A sessions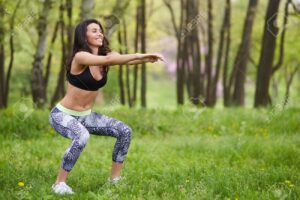 Nothing is "set in stone" or "structured" other than the time and walk portion of these workouts. The incorporation of other "exercises" and stretching aspects will be created as we go.  This makes it more fun and spontaneous.  Dr Brown will probably lead most of these walks but may occasionally have "guest" instructors
Two classes will be offered weekly on Mondays and Saturdays starting at 9am.   The location will be posted on Facebook, Instagram, and/or website a week in advance:
IG – @kcnaturopathdoc
Website: naturaespath.com
Please check with your primary care provider prior to participating to make sure he/she feels that this would be appropriate for you.
Dress in layers (especially in fall/winter months)
NOTE – a waiver form must be signed prior to your participation in the class.  Please contact our office at 913-333-8798 or admin@naturaespath.com to have a copy of our waiver form sent to you.  

Your first class is FREE. If you wish to join us after that the cost is $6/class (cash only) to be collected at beginning of class
*Please call or text 913-333-8798 or email us at admin@naturaespath.com for more information