Permaculture services now available in Kansas City for your yard, garden, landscaping, farm, and ranch
Have you ever thought of putting a "food forest" in your backyard?  Or Organic gardening? Or having an edible landscape?

Have you envisioned restoring your land, farm, or ranch with regenerative agriculture and/or free-range ranching with MOB grazing?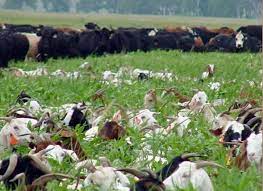 Dr Brown is now a certified Permaculturist.  He will be available for Permaculture design, consultation, and even "design implementation" services for your yard, farm, or ranch.  Please call 913-333-8798 for more information.  More to come on this page SOON!