Medical CBD (Cannabidiol) Oil & Gummies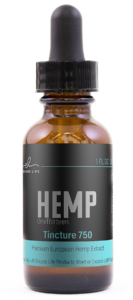 Top Quality Medical CBD – Professional Line only
Increased consumer attention has led to emerging scientific research on the numerous benefits of hemp-derived cannabidiol.
Benefits include:
The Endocannabinoid System (ECS) is one of the most important physiologic systems involved in maintaining human health.
Endocannabinoids and their receptors are found throughout the body. This system performs different tasks, but the main goal is to create a homeostatic environment.
This particular CBD product:

Is sourced from the best manufacturers in the industry, providing a quality product that cannot be matched.
Is extracted using an ECO-friendly solvent-free, non-chemical CO2 extraction process.
Third-party testing process verifies concentration as well as the absence of contaminants and pesticides.
This is a full spectrum CBD oil. For those of you asking what does full spectrum cbd oil mean, it means it has a FULL spectrum of phytocannabinoids including .3% THC, the amount legally allowed and not enough to induce any "high".
Tincture 750 employs a phenomenon widely known as the "entourage" effect of multiple cannabinoids working together to promote a greater therapeutic outcome.  CBD is also now available in a very tasty bio-available, gummy form.
A Naturopathic Doctor's approach for using CBD
Naturae's Path and Dr. Brown are very proud to now offer CBD, in both tincture and gummy forms, and it is available in-office and through our online shopping – direct from manufacturer – Encore Life.  If you login to Encore's website to order products – you will need our physician code – MDB369.
Some of the areas Dr. Brown is effectively using CBD as part of his treatment plan include:
Chronic pain

Arthritis – Osteoarthritis and Rheumatoid Arthritis

Anxiety

Depression and Moodiness

Autistic Spectrum Disorders

ADD/ADHD

Insomnia

Inflammation

Headaches/migraines

Irritable Bowel Disease – IBS, UC, Crohn's

Other issues involving mood, hormonal issues, and neurotransmitters
*** If you would like to know more about Naturopathic Medicine or want to know if this type of an approach can help with your condition – consider a Free 15 minute consultation with a licensed Naturopathic Doctor.
Naturae's Path, LLC
7300 W 110th St #700, Overland Park, KS 66210
913-333-8798
Naturopathic Medicine Clinic, Naturopathic Doctor in Kansas City,  Functional Medicine Doctor in Kansas City, Naturopathic Medicine Clinic in Kansas City, Homeopathic Doctor in Kansas City
Open 9am-5pm – Monday thru Friday
913-333-8798
*In-office, tele-medicine, and phone consultations available
---
These statements have not been evaluated by the Food & Drug Administration. These products are not intended to diagnose, treat, cure or prevent any disease. The information contained herein is for informational purposes only and does not establish a doctor-patient relationship. Please be sure to consult your physician before taking this or any other product. Consult your physician for any health problems.
Medical CBD – Finally, A Professional-Grade CBD product worthy of the hype