This is a link to a great article on joint tissue and what you can do and/or take to support healthy joint tissue.  It is a great summary that touches on the key components such as:  cartilage, collagen, hyaluronic acid, glucosamine, and chondroitin.  A short but important read…. see below for link.
Click here to find some of these top joint products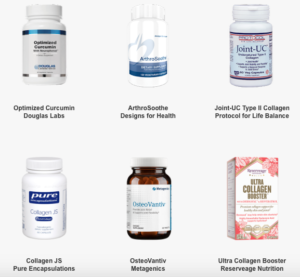 Click here to schedule a Free 15 minute consultation with Dr Brown
CLICK HERE TO READ THE ARTICLE ON HEALTHY JOINTS
Key Nutrients for Healthy Joints…. a great article!