SophytoPRO® is one of the BEST natural choices for healthy skin…
Recommended by professional makeup artists for its outstanding results. Astringent hazelnut oil dissolves excess oils on the skin. Honey, propolis and shea butter condition skin helping to maintain healthy moisture levels.
PURE Antioxidant Serum
The body's internal antioxidant system fades with age, making external supplementation of important water-soluble antioxidants (such as green and white tea as well as red grapes) essential. Topically applied tea extracts can penetrate the skin to protect it from oxidative stress that threatens its youthful appearance and function.
PURE Moisturizer
Ayurvedic adaptogens ginseng, schizandra and astragalus help rejuvenate and harmonize imbalanced, stressed skin conditions. Sea buckthorn seed oil is the only plant known to contain Omega's 3,6,9 – and the rare 7 – altogether.
It also contains a vitamin C concentration ten times greater than oranges.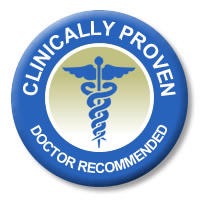 Natural Choices for Skin Care